Hypotheses is honoured to introduce you to the 2022-2023 program of conferences! Throughout the five conferences, which will take place from October 2022 to April 2023, ten art history graduate students from the four Montreal universities will present their research projects. An art history professor will moderate each session and will facilitate discussions between presenters and the president audience.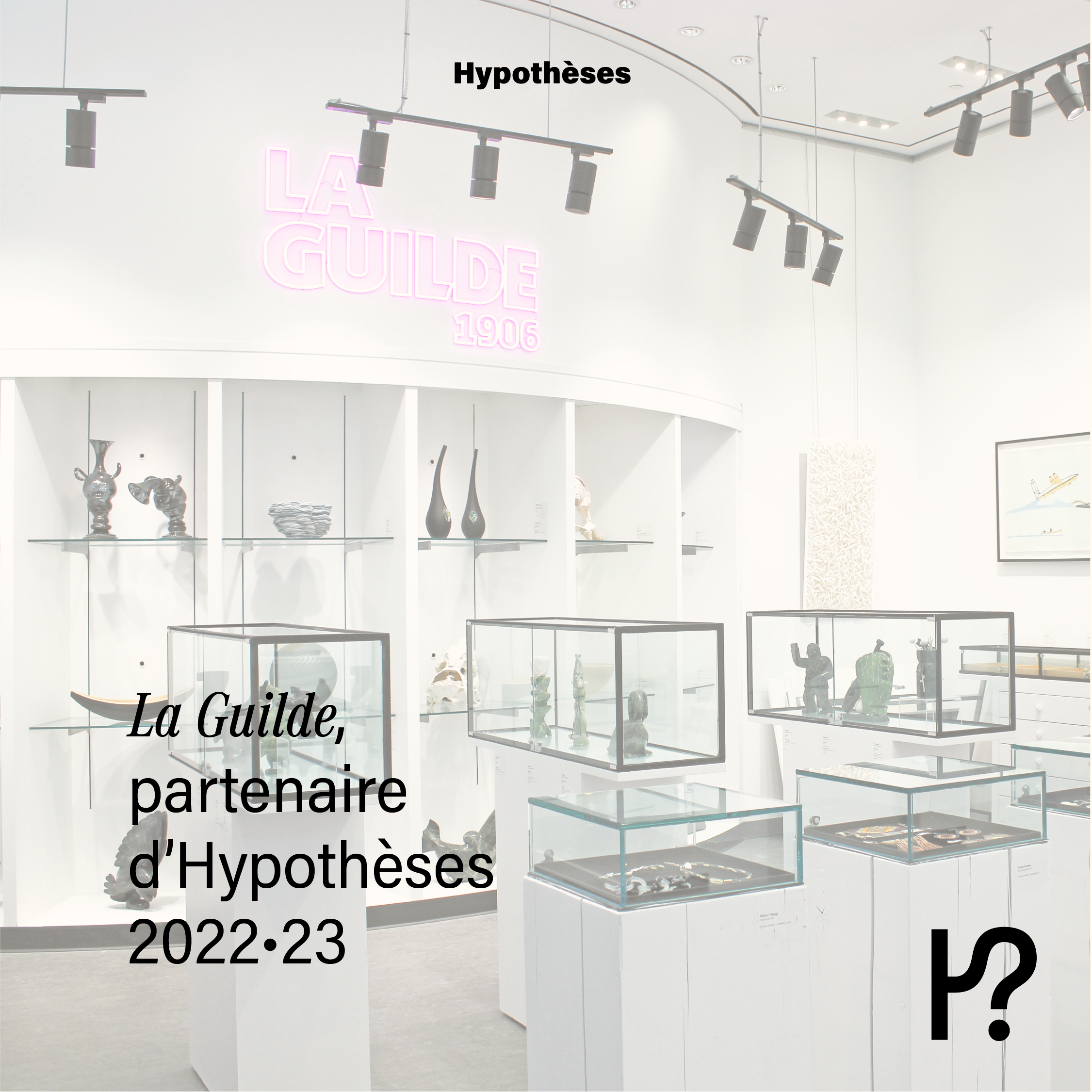 Hypotheses is honoured to introduce you to our new partner for 2022-2023, La Guilde, that will host our five conferences.
Fondée en 1906, La Guilde est un organisme à but non lucratif œuvrant à la conservation, à la promotion et à la sensibilisation de l'art Inuit, des Premières Nations, des Métis, ainsi que des métiers d'art du Canada. En plus de son exposition permanente — qui présente des objets de sa collection — La Guilde offre une programmation dynamique d'expositions temporaires et d'activités culturelles et éducatives. La Guilde c'est aussi une galerie d'art avec des œuvres d'artistes établis et émergents, disponibles pour l'acquisition.